LIVINGSTON
A World of Fresh Cooking
Unlimited Starters, Mains & Desserts
BOOK NOW
Lunch
MON - FRI
12:00 -16:00

£13.99

SAT
11:30 -16:00

£14.99
Lunch banquet will close at 16:00 Mon-Sat for 1 hour to reset for Dinner.
Dinner
MON - THU
17:00 - 22:00

£17.99

FRI
17:00 - 22:00

£18.99

SAT
17:00 - 22:00

£19.99
SUNDAY & BANK HOLIDAYS
Open All Day
12:00 - 22:00

£17.99
Live cooking stations close Sun - Thurs at 9.00pm and Fri - Sat at 9:30pm.
Children under the age of 10 will be charged half price.
Minimum cover charge of £3 applies.
Maximum table time 90 mins.
Last entrance 30 mins before closing times.
Food from around the world
HOT FLAME Livingston brings you a world of fresh cooking from our Live stations.
Enjoy dishes from China, The Mediterranean, India, Japan, Italy, Mexico and more.
Enjoy our Teppanyaki / Yakitori / Oriental Curries / Mediterranean Kebabs / International Grill / Indian Curries & Tandoori / Noodles / Sushi / Nigiri / Pizzeria / Fajitas / Carvery / Dim Sum / Burgers / BBQ Wings / Salad Bar / Chocolate Fountain / Cakes & Gateau / Ice Cream / Fresh Fruit and much more
Where to find us?
Hot Flame Livingston is situated in the heart of Livingston Designer Outlet.
26-29 Almondvale Avenue,
Livingston Designer Outlet,
Livingston EH54 6XA.
For General Enquiries, Job Applications or to Send Feedback please get in touch.
or call 01506 460 500 or 01506 460 400
A large seating capacity is allocated for walk-in customers on a first come first serve basis. You will always be accommodated subject to a short wait during busy periods. Bookings for 4 or more can be made online or by telephone subject to availability. On time arrival is advised as tables are held for 10 minutes only. A non-refundable deposit for larger parties is required.
Pick yours today!
Frequent Diner Card
Pick up a Hot Flame Livingston Frequent Diner Card and start collecting your points today.
Collect 5% of your bill value every time and double on bonus days.
Exclusive frequent diner offers.
Collected points can be redeemed against future bills.
Points can be pre-loaded onto a frequent diner card for
future use, or as a gift.
Available now
Gift Vouchers
Looking for gift ideas or stocking fillers?
Our gift vouchers are sold in denominations of £20 and £50 and you can purchase as many as you wish. They are a popular choice for our customers. Surprise your friends and loved ones with Hot Flame Livingston World Banquet Gift Vouchers.
Quick, simple and hassle free.
Order Now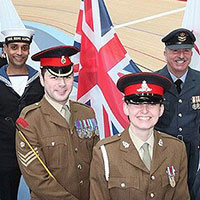 10% Food Discount*
Available to all Students (College / University / Staff). All NHS Staff, Police, & Fire Service and All Armed Forces.
*Applies to valid identification card-holder only and excludes drinks.
Private Function Area
A grand 400 seat restaurant awaits you!
Planning a party, retirement, office gathering, surprise function, wedding party or any other event?
Hot Flame World Banquet Livingston has a large private function area suitable for up to 150 guests.
Package deals for this private function are are available upon request. Subject to availability. Terms & Conditions apply.
Cocktails
A World of Great Cocktails
At Hot Flame Livingston we serve a fantastic selection of cocktails at our fully licensed bar. From Strawberry Daiquiris to French Martinis to White Russians we've got it covered.
Pop in for some cocktail fun!